How To Tile A Backsplash in Your Studio Shed and How To Cut Tiles
If you are installing a countertop in your studio shed and want to install a backsplash then keep reading and learn how it is done!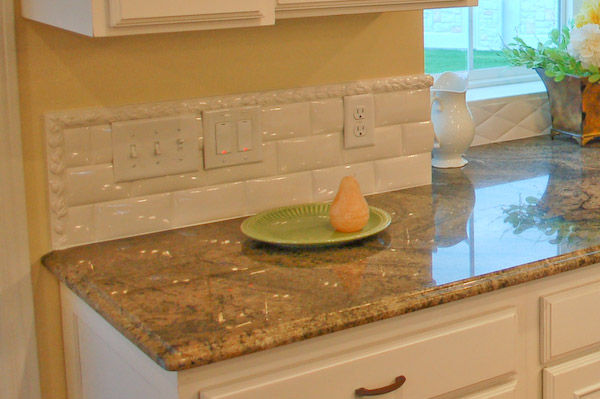 Installing a countertop backsplash is a great way to add depth to your studio shed kitchen or workbench. Tile is often the material of choice for backsplashes because of its beauty, durability and ease of installation.
For the remainder of this article we will refer to stone, ceramic, and granite as "tile".
This article teaches you how to install a kitchen tile backsplash but the same technique is used to install a bathroom tile backsplash or backyard shed kitchen backsplash.
brief how to
Measure How Much Tile Is Needed
Layout the tile spacing and vertical lines
Measure the square footage and add 10% for waste then buy the tile
Set the Tile
Install Grout
Install Sealer