Spring Lawn Care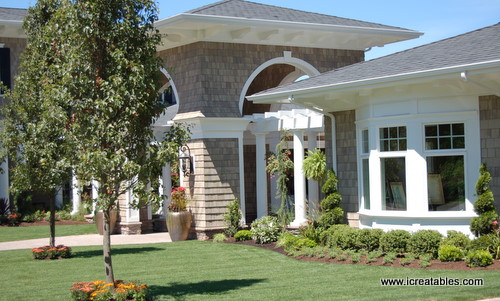 When spring comes and your yard come alive there are a few things to remember to get a head start on getting your lawn ready for summer. Your local Cooperative Extension can give you detailed information on planting and pest control in your area. The national website for Cooperative Extensions is located here. This article is a brief checklist of the major items you should pay attention to when getting your yard ready for spring and summer.
brief how to
In this article, you will find information about:
Clean Up The Yard
Fertilize the Lawn, Shrubs And Trees
Turn On The Sprinkler System
Tune Up The Lawn Mower
Mow The Lawn
<! --END CONTENT BOX --> <! --BEGIN ADVERTISEMSNTS --> <! --END ADVERTISEMSNTS --> <! --START LOWER CONTENT BOX-->
tools and materials

Yard tools, rake, rubbish or green waste bin
Fertilizer

step 1 Clean Up The Yard
Start by removing debris that has collected around the yard over the winter by raking leaves and branches that have fallen.
step 2 Fertilize The Lawn, Shrubs And Trees
Start fertilizing in the early spring when lawns start to get green, usually around the middle to end of April In the northern snowy states. Don't fertilize too early because it may encourage spring diseases. You can read a more detailed article about fertilizing called Fertilizing Your Lawn.
step 3 Turn On The Sprinkler System
If you have a sprinkler system you will need to turn the water into the the system and make sure that the valves are functioning properly. Cycle thru the zones and make sure that each head is spraying where you want it to, adjust as necessary.
Make sure the timer is set to the proper time, 5 am is the best start time because it is the coolest time of day and you will lose the least amount of water to evaporation before it gets to the roots.
step 4 Tune UpThe Lawn Mower

Add fuel
Sharpen the blade
Make sure the air filter is clean, replace if necessary
Tighten any loose bolts
Replace the spark plug
check the oil level, add if necessary
Read the article How To Tune Up a Lawn Mower Article for more information about tuning your lawn mower
step 5 Mow The Lawn
After you have fertilized, watered and let the sun shine a bit it will start growing. When it gets to a third higher than your desired height you should cut it.
related articles