Leaky Hose Repair
How to replace a garden hose or nozzle washer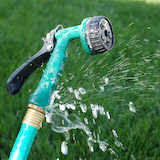 When a hose nozzle or hose end becomes leaky it is most often caused by a damaged to the hose end or simply a missing washer. This article teaches you how to remove and replace a garden hose washer on a hose end or a hose nozzle to repair the leaky garden hose.
brief how to
In this article, you will find information about:
Detach The Hose End
Remove The Washer
Install The New Washer
If The Leak Does Not Stop
<! --END CONTENT BOX --> <! --BEGIN ADVERTISEMSNTS --> <! --END ADVERTISEMSNTS --> <! --START LOWER CONTENT BOX-->
tools and materials
Hose
Washer for garden hose
Screw driver or needle nose pliers
step 1 Detach The Hose End
There are two ends of a hose, the male and female. Disconnect the leaky hose ends and look at the female end. It should have a washer inside. see image.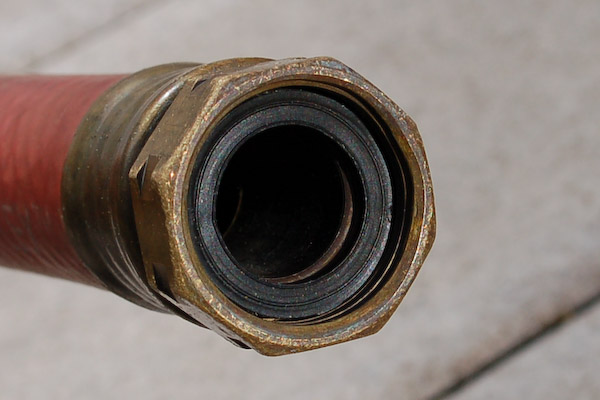 If it does not have a washer in the end then this is almost certainly what is causing the leaky hose. you will not need to remove a washer that is not there so skip to step 3.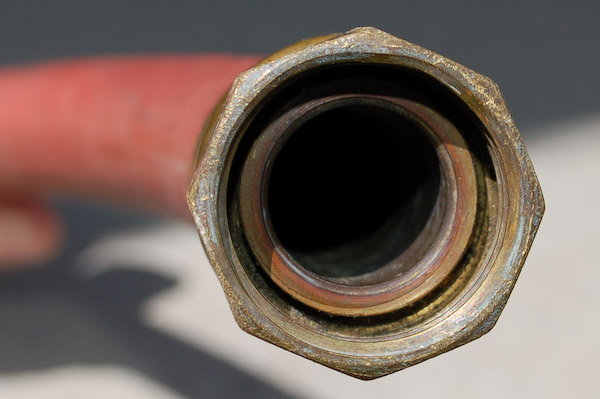 step 2 Remove The Washer
Use a flathead screw driver or needle nose pliers to remove the old washer. If the washer tears apart make sure to get all the pieces out of the hose end or nozzle.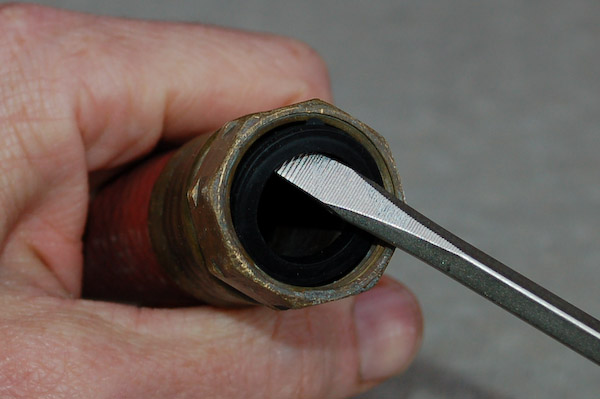 step 3 Install The New Washer
Press the new washer into the female end of the hose or hose nozzle. Make sure it lays flat.
step 4 Test The New Washer
Attach the hose nozzle to the hose bib or another hose end. Tighten it as tight as you can by hand without using tools. Turn the water on.
step 5 Other Things That Can Cause A Leaky Hose Connection
If the male end of the hose end is bent, split or not round it will leak. If the hose end is bent it will need to be replaced. To learn how to replace a hose end read the article How To Fix A Hose.
related articles