tools and materials
Utility knife
Hook blades for utility knife (Optional)
step 1 How To Cut Asphalt Shingles, Before They Are Installed
Cutting a shingle is alot like cutting drywall or cement board for tile underlayment. Use the utility knife with a regular blade and score the back side, the smooth side, and then bend the shingle on the score mark. Hold the shingle with a hand on each side of the score mark and bend the shingle back and forth until it breaks on the score line.
step 2
Cutting Asphalt Shingles In A Valley, "Closed Cut Valley"
If you are trying to cut a valley after you have roofed you should use a chalk line to make the cut line straight. Measure out of the valley 3 inches at the top and bottom of the roof and snap a line in between them. Starting at the top slide a piece of sheet metal under each shingle and cut each shingle using a hook blade in your utility knife.
Note: it is important to put a double bead of roofing cement under the cut edges so they don't lift up during wind storms.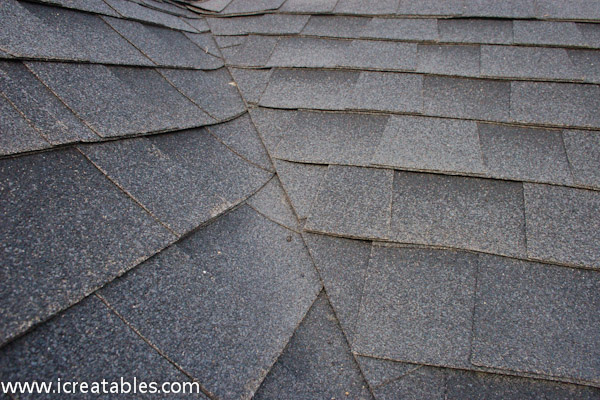 step 3 Cutting Asphalt Shingles On The Rake Of The Roof
Often the shingles are left overhanging the rake of the roof and cut after all the shingles are installed. If this is the case you can cut the shingles from the top using a hook blade in your utility knife. Just follow the drip edge, trying to stay 3/8" away from the drip edge.
It is more dangerous and you will not be able to cut 3/8" away from the drip edge but you can reach under the shingle and score the bottom side of the shingle and then bend the shingle along the drip edge, score line, and it will break off as described in step 1.
related articles