Classy Kitchen Island Pictures
10 High End Kitchen Islands
White granite over white cabinetry that contrasts with the black cabinets in the rest of the kitchen truly make this an island.

<! --END CONTENT BOX --> <! --BEGIN ADVERTISEMSNTS --> <! --END ADVERTISEMSNTS --> <! --START LOWER CONTENT BOX-->
Extending the countertop makes over wood posts makes a perfect breakfast nook in the kitchen.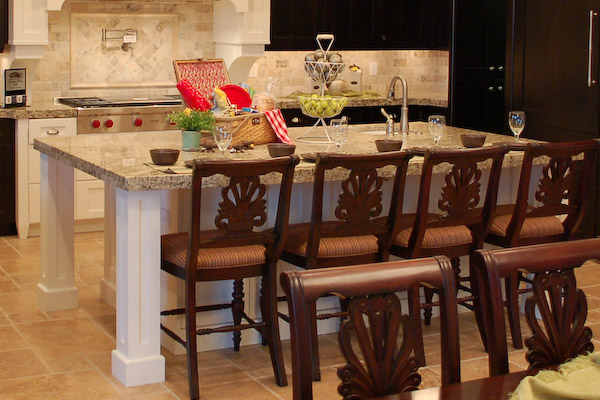 Grey cabinets compliment the granite colors in the countertops. Corbels can be used to hold the cantilievered countertop for shorter overhang distances.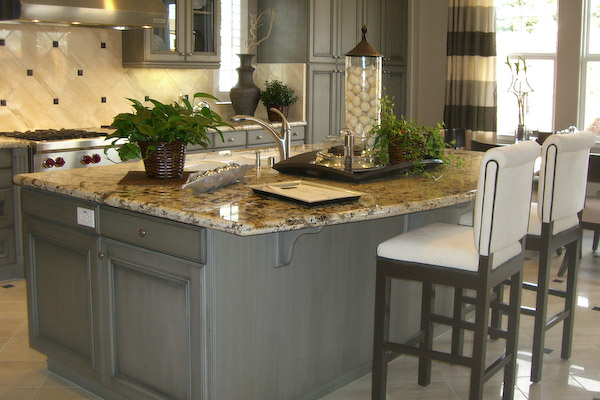 Detailed counter top edge and a nook on the end give this kitchen island a upscale country flair.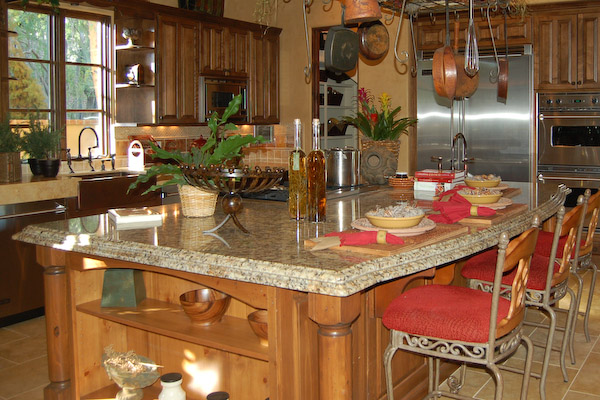 The granite countertops on the kitchen island add warmth to this contemporary kitchen with its glass backsplash and concrete counter tops.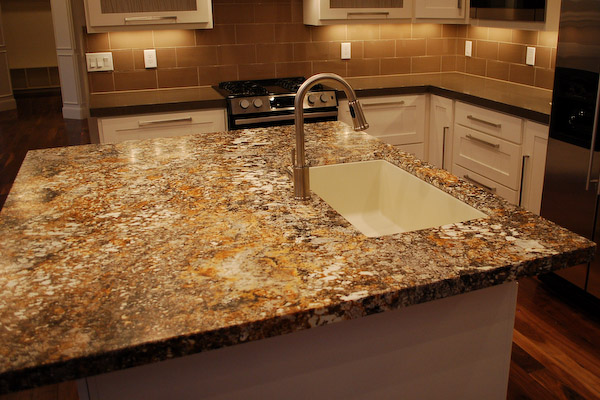 Old world details on this kitchen island with granite countertops and a wood dropped seating area across from the sink make this a kitchen island designed for multi tasking.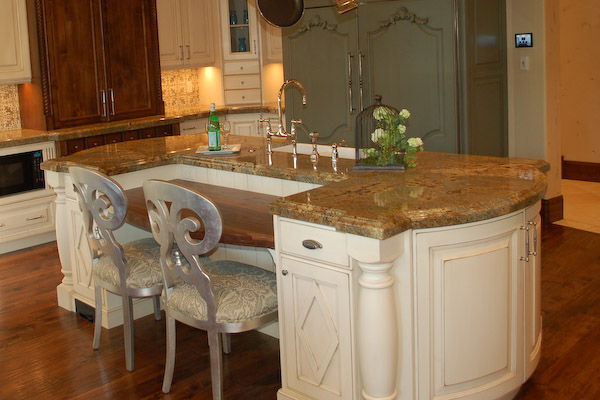 The kitchen sink on the island.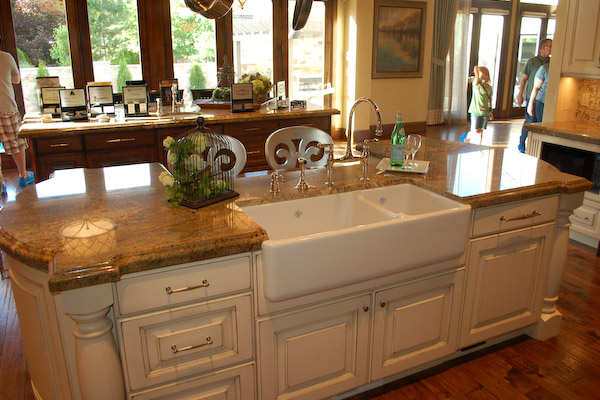 Extending the island top using turned legs on this French country kitchen.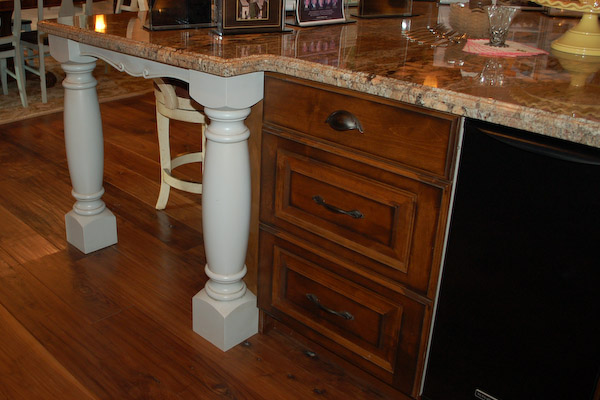 Kitchen islands are a great place to use a sink made for cleaning veggies.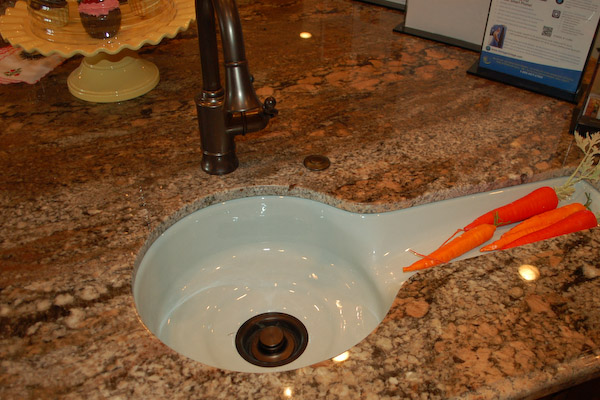 Stately kitchen island pictures.
Patterned granite island surface and rough sawn lumber cabinetry used on the island and the floors is tamed by the contemporary kitchen cabinets, concrete counter tops, glass tile backsplash and stainless kitchen fixtures.
Details of the rough sawn lumber kitchen island picture.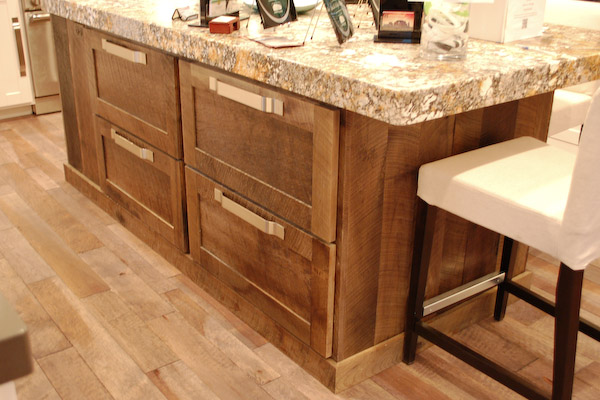 related articles