How To Build A Home
Step 2 Excavate The Sewer And Basement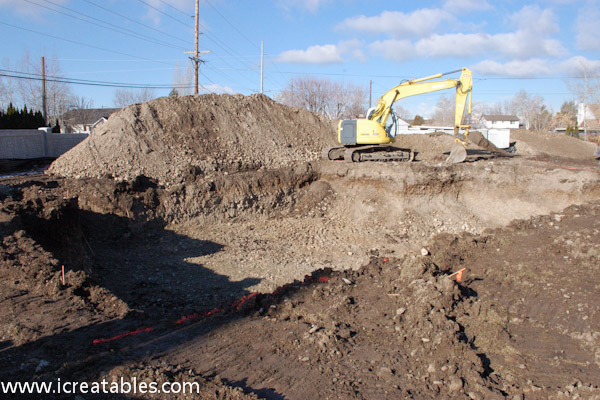 The second major step in buiilding a home is digging the hole for the basement or footings, this is called excavation.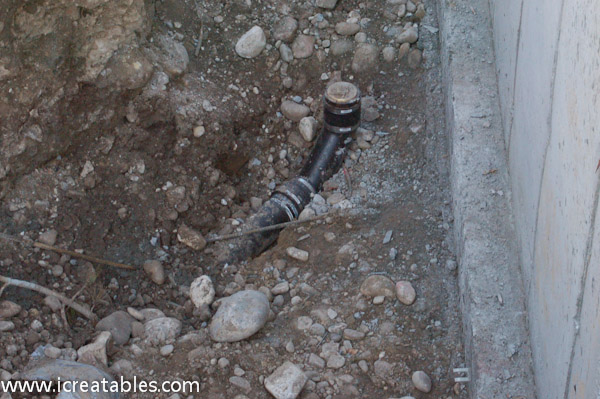 The first step in excavating a new basement is to find the sewer line coming into the property. It is necessary to find the sewer lateral so that you can know exactly what depth it is so the sewer line coming from the basement will be able to drain properly. Also, the sewer line is not always where the developer says it is and to make sure there are not any suprises you should always dig and uncover the sewer lateral before digging a basement.
The operator of the digging equipment will make sure all the lines are drawn between all the stakes and then move the stakes outward several feet to each side of the corner. This makes the outline of the home larger. The operator then paints a second set of lines on this new outline. This new outline is the line of the digging. By making the hole bigger than the foundation the workers will be able to install the footings and foundation and not have the dirt walls of the hole in the way.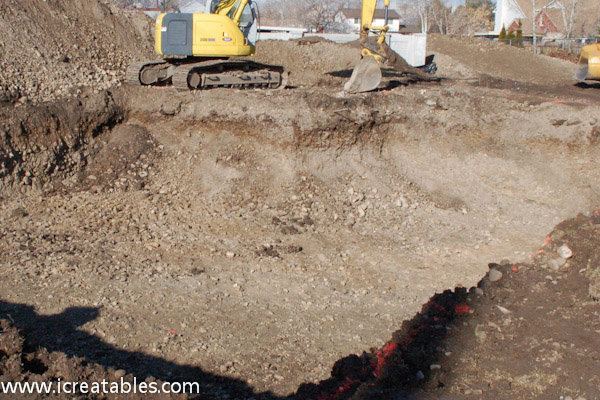 The bottom of the hole is dug flat by using a laser level. Most excavators usually dig the garage footings first because they are not as deep. They then set up their laser level in the center of the garage because it won't get damaged there and then they dig the rest of the hole.
what else happens on this day
The temporary power pole is installed, call for the inspection of it.
Call and order the gas meter, they cannot mark the location of it until they have a foundation to mark on. You can tell the order desk what day the foundation will be put in.
related articles
What People Say About iCreatables Sheds. CLICK FOR MORE INFO
"I'm declaring victory over the shed project. Thanks for the great plans and for answering my various e-mails along the way." John
You guys are awesome! Thank you very much!" Denise