Garage Plans
We provide high quality, professionally drawn garage plans that are International Residential Code (IRC) code compliant in most areas of the U.S. Click on the garage plans below to view more details.
Icreatables Garage Plans Provides:
Garage Plans that can be used to bid, apply for a building permit and build your new garage.
FREE phone support to answer your construction planning and building questions
Instant Garage Plan Download so you can start working today.
FREE Garage Materials List so you can get pricing before buying garage plans. (email your request)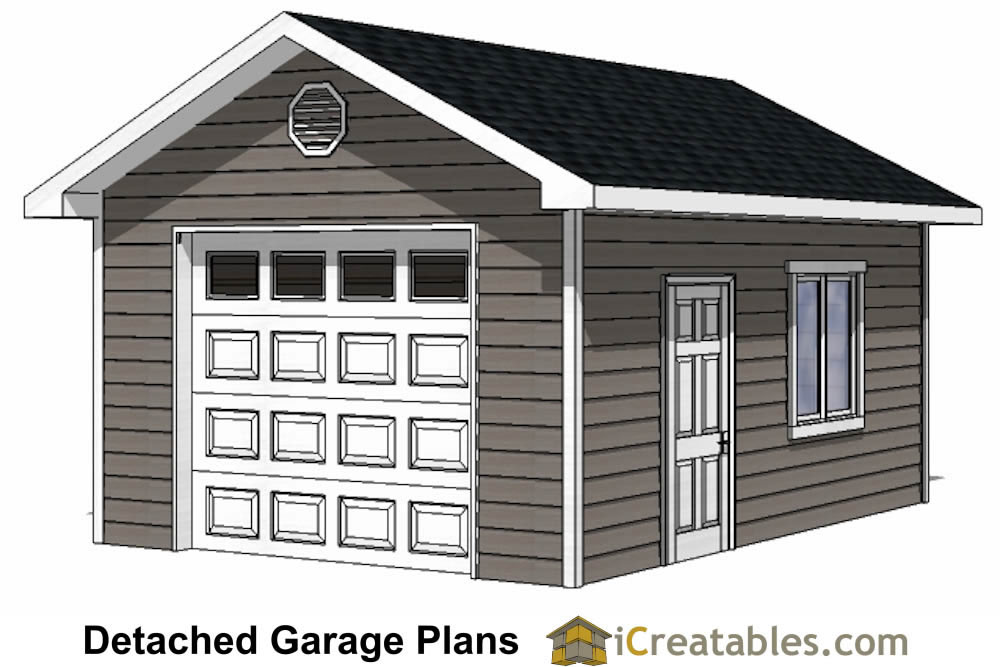 1 Car Garage Plans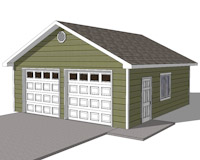 2 Car Garage Plans
3 Car Garage Plans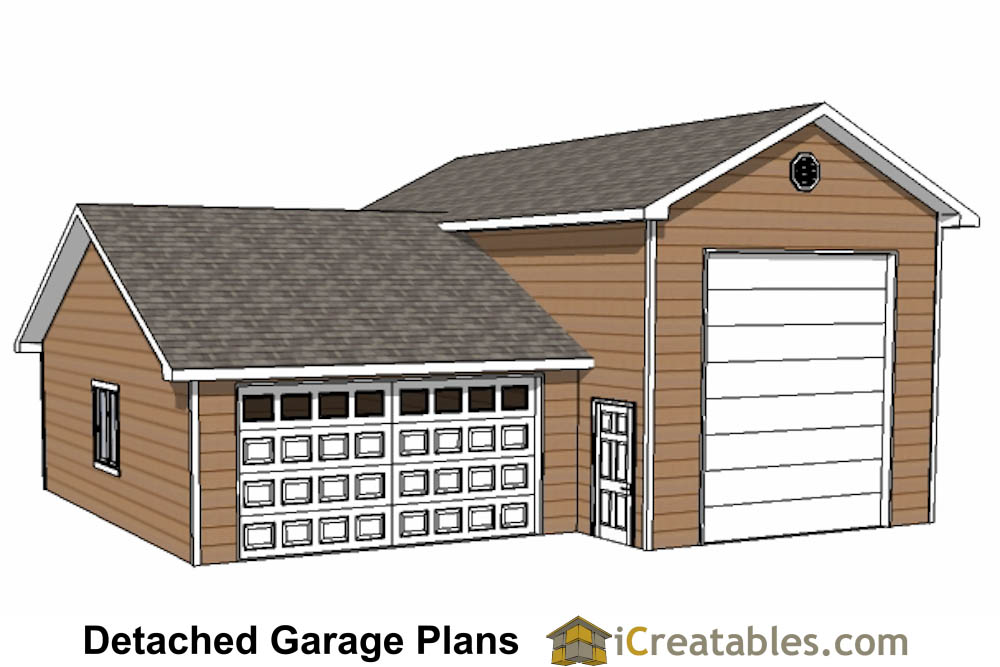 RV Garage Plans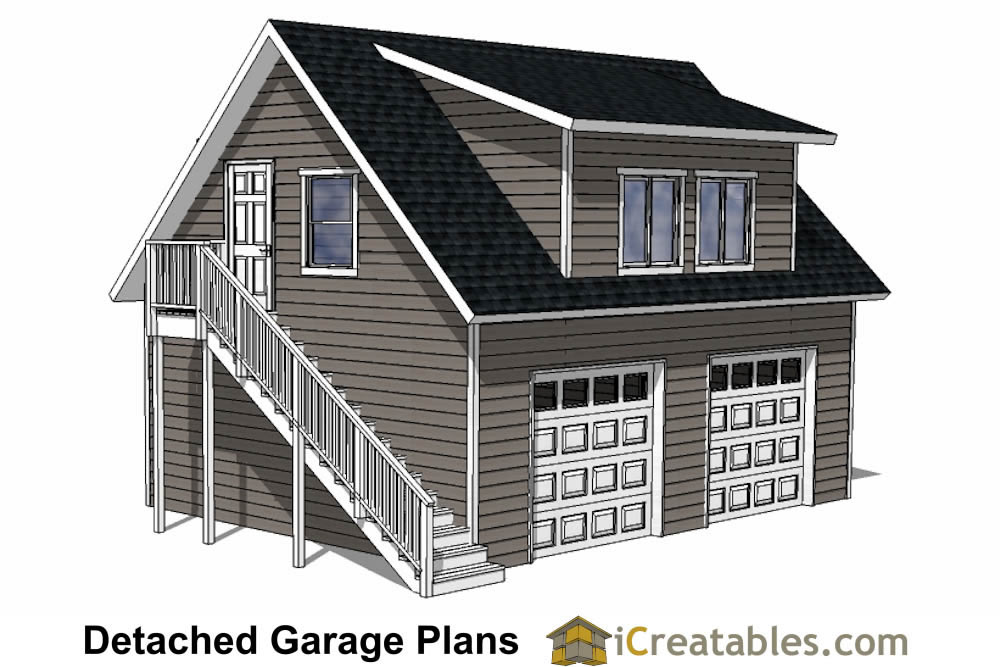 Garage With Apartment Plan
s
Garage Plans
Building a garage is the perfect way to add covered parking and storage to your home. Adding living space in the form of a garage apartment can help to pay for the cost of a new garage or simply provide extra living space to your home. Whether you need 1 car, 2 car or 3 car garage plans we are sure to have the perfect garage plans for your needs.
Questions About Our Garage Plans:
"Do your plans include the electrical and other things to assure it meets code in my area?"
Our plans are designed to Prescriptive Building code of the 2015 IRC which means they have everything that building codes require for basic code situations to apply for a building permit.
ADDITIONAL ENGINEERING: Some areas of the U.S. have conditions that exceed the basic code. If you live in an area with excessive winds or seismic or unstable soils you may need additional engineering which means that you will send our plans to a local sturctural engineer to have them reviewed and stamped.
It is impossible for us to provide engineering that goes beyond the Prescriptive code because there are thousands of cities in the U.S. and each area has different wind, roof, seismic and soil conditions. But, the plans do work for most areas unless your neighborhood has a condition that goes beyond the prescriptive codes.
Please ask your building dept if the "Prescriptive Design" will work before purchasing plans.
ROOF TRUSSES: For the roof you will need to get the engineering from the company that designs the trusses. Your city will only accept truss drawing from an engineer licensed in your state designing trusses for loads in your area. This comes with the cost of purchasing the trusses. Also the engineer that provides calculations for your plans will need the truss plans to see what loads the roof has so he can make sure his calculations take them into account.
The truss engineering comes with the truss package you purchase from a local truss plant, they have an inhouse engineer that designs the trusses and you take that engineering to the structural engineer you hire to review the plans and they will use the loading shown for the roof to design the engineering for the rest of the garage. The engineering from the truss plant, structural engineer and our plans are then taken to the building department to apply for a building permit.
Most cities have additional information required to apply for a permit. Things like a current site plan showing the existing property, Heat loss calculations etc.
What People Say About iCreatables Sheds. CLICK FOR MORE INFO
"I'm declaring victory over the shed project. Thanks for the great plans and for answering my various e-mails along the way." John
You guys are awesome! Thank you very much!" Denise