tools and materials
Proximity tester
Flat head screwdriver
Phillips head screwdriver
14/2 Non metallic cable for 15 amp circuit, 12/2 Non metalic cable for 20 amp circuit
15 amp breaker for 14/2 wire. 20 amp breaker for 12/2 wire
1/2" Cable connector with serrated lock nut
step 1
Turn Off The Power
Turn off the main breaker that supplies power to the panel you are working in. This breaker will either be outside at the meter or at the top of the panel you are working on or at another panel that feeds the panel you are working on. Whichever way it is set up, make sure the power is shut off and double check that it is off. Use a proximity tester to verify that the circuit you are working on is actually turned off.
Step 2
Open The Panel
Open the Panel so you can assess what you will be working on.
Figure out which side you will come into the panel. Notice the knockout holes on the top, bottom and sides of the box. There are several sizes of knockout and cable connector, for a single
step 3
Feed The Cable Into The Box
Use a cable connector and knock out the same size as the cable connector. Tighten it onto the box using the serrated nut. After you get it hand tight use the hammer and flathead screwdriver to tighten it. Place the screwdriver on the large teeth and hit the screwdriver with the hammer.
Feed the new cable into the box thru the cable connector. Pull enough cable into the panel to comfortably route the wires along the sides of the panel to their respective locations. The cables in most panels are usually organized, try to follow the same cable routes as close as possible, it keeps the panel safer and easier to understand next time you have to work on it.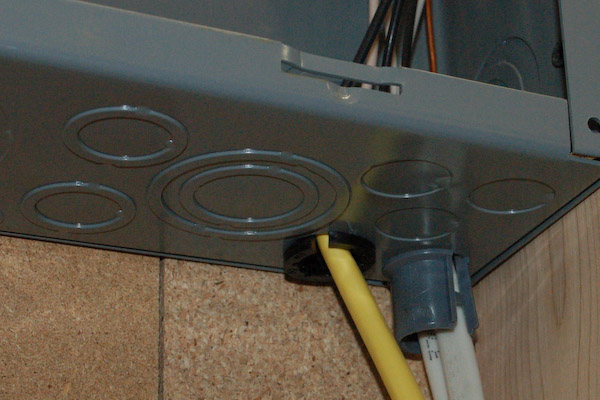 Tighten the cable clamps onto to secure the cable then cut the sheath off the cable on the inside of the panel.
step 4
Attach The Wires
Strip 1/2 inch of sheathing from the end of the black and white wires and then make the wire connections in the panel as follows:
Black wire goes to the screw terminal on the breaker
White wire goes to the neutral bus bar. The bus bar is the aluminum bar at the back of the panel. Each wire must have its own hole.
Ground wire will also go to the ground busbar. (The same bus bar with all the other ground wires attached to it) Each wire must have its own hole.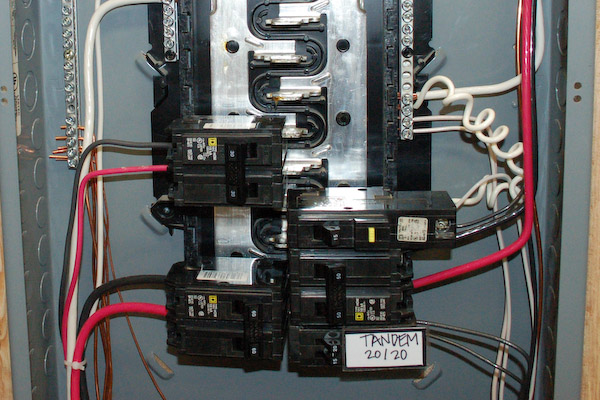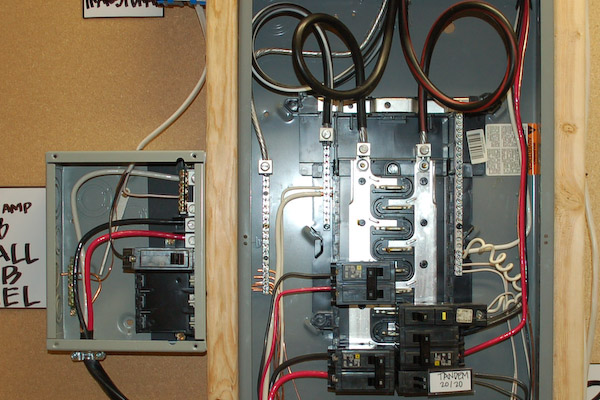 step 5
Put The Panel Back Together
Put the cover back on the panel.
Make sure that your new breaker is in the off position.
Turn on the breaker supplying power to the panel you are working on.
Make the necessary connections at the other end of your new circuit.
Turn on your new breaker.
Update the panels label card with your new circuit.
related articles