Basic Electrical Codes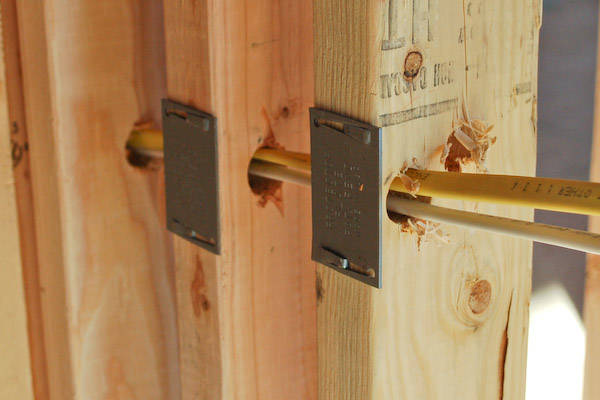 This article describes some of the more common electric codes questions.
Most electric codes for outlets are found in the International Residential Code, IRC section 3901, 3902 and 4002 and the 08 National Electric Code, NEC section 210
Most lighting electric codes are found in the 2009 IRC 3903, 4001, 4003 and 4004 and 08 NEC sections
Most appliance electric codes are found in 2009 IRC T4101, 3702 and 3905 and the 08 NEC 314, 422, 424 and 440
GFCI Required Locations

GFCI stands for ground-fault circuit interrupter. Both electric codes require GFCI circuits in bathrooms, garages, crawl spaces, unfinished basements, kitchens, wet bars with sinks, outdoors, outbuildings.
<! --END CONTENT BOX --> <! --BEGIN ADVERTISEMSNTS --> <! --END ADVERTISEMSNTS --> <! --START LOWER CONTENT BOX-->